Why choose us?
Your success matters
We believe that GlassFish is an amazing product and we want you to be successful with it.
Personalized approach
We'll carefully listen to you and will work closely with you. We've helped many teams to be successful with Jakarta EE.
We're devoted experts
We're experts behind the Eclipse GlassFish opensource project and experts behind several Jakarta EE specifications.
We want you to be successful with GlassFish and Jakarta EE, that's why we'll carefully listen to your needs.
We will work closely with you so that you make the best use of GlassFish and all its powerful features.
We've worked with GlassFish for years, we know intimately how it works and how to make the most of it during development and production.
Accelerate upgrading
GlassFish installations
Improve
production performance
Reduce operating
costs and risks
Migrate
GlassFish installations
to Cloud
Fix defects
and implement
useful features
Troubleshoot
issues effectively
Get training
to master GlassFish
Help with testing and architecture
Packages with pre-paid hours
of remote consultancy
Small – 24 hours
Medium – 80 hours
Large – 160 hours
Extra Large – 640 hours
Total price (excl. VAT)
2,880 €
7,680 €
13,440 €
38,400 €
Amount of person-days
3
10
20
80
Price per person-day
960 €
768 €
672 €
480 €
Savings compared
to the Basic package
20 %
30 %
50 %
Eclipse GlassFish support
We provide technical support for Eclipse GlassFish, including:
Investigating and solving production issues
Fixing defects and vulnerabilities
Adding requested improvements and features
Providing hot-fixes and patches with fixes
For production and pre-production deployments
For development and migration phases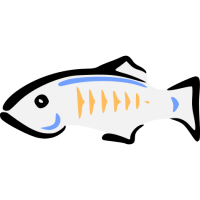 Start-up
Business
Enterprise
Price per year
4,000 €
(all installations)
6,000 €
(per project)
15,000 €
(per project)
Production support *
✔
✔
✔
Pre-production support *
❌
✔
✔
Migration support to GlassFish **
❌
✔
✔
Extended support for older major
GlassFish versions ***
❌
✔
For extra fee
✔
Pre-paid hours
of consultancy
4
20
40
Dedicated support engineer
❌
❌
✔
24×7 Telephone support line
❌
❌
✔
Company size
Up to 50 employees
Any size
Any size
* Full support for the latest major version of GlassFish. If a new major version is released, the previous version is also fully supported for one more year.
** Migration support while migrating to the latest major version of GlassFish.
*** Extended support (fixes and small enhancements) for older versions of GlassFish since version 5.0.
Jakarta EE application development
Custom development of any enterprise Java project or system using some of the following technologies:
Jakarta EE
Java EE
Jakarta Faces (JSF)
MicroProfile
GlassFish Server
Piranha Cloud
Quarkus
Contact us if you'd like our experts to work on your projects.